FLEXIBILITY

all around
A conver­tible office that can be adapted to a variety of projects is probably the most promising office design concept of the future. The KREISLER property provides flexible furnishing, which means that individual works­paces can quickly and easily be turned into spacious areas for department meetings, teamwork or presentations.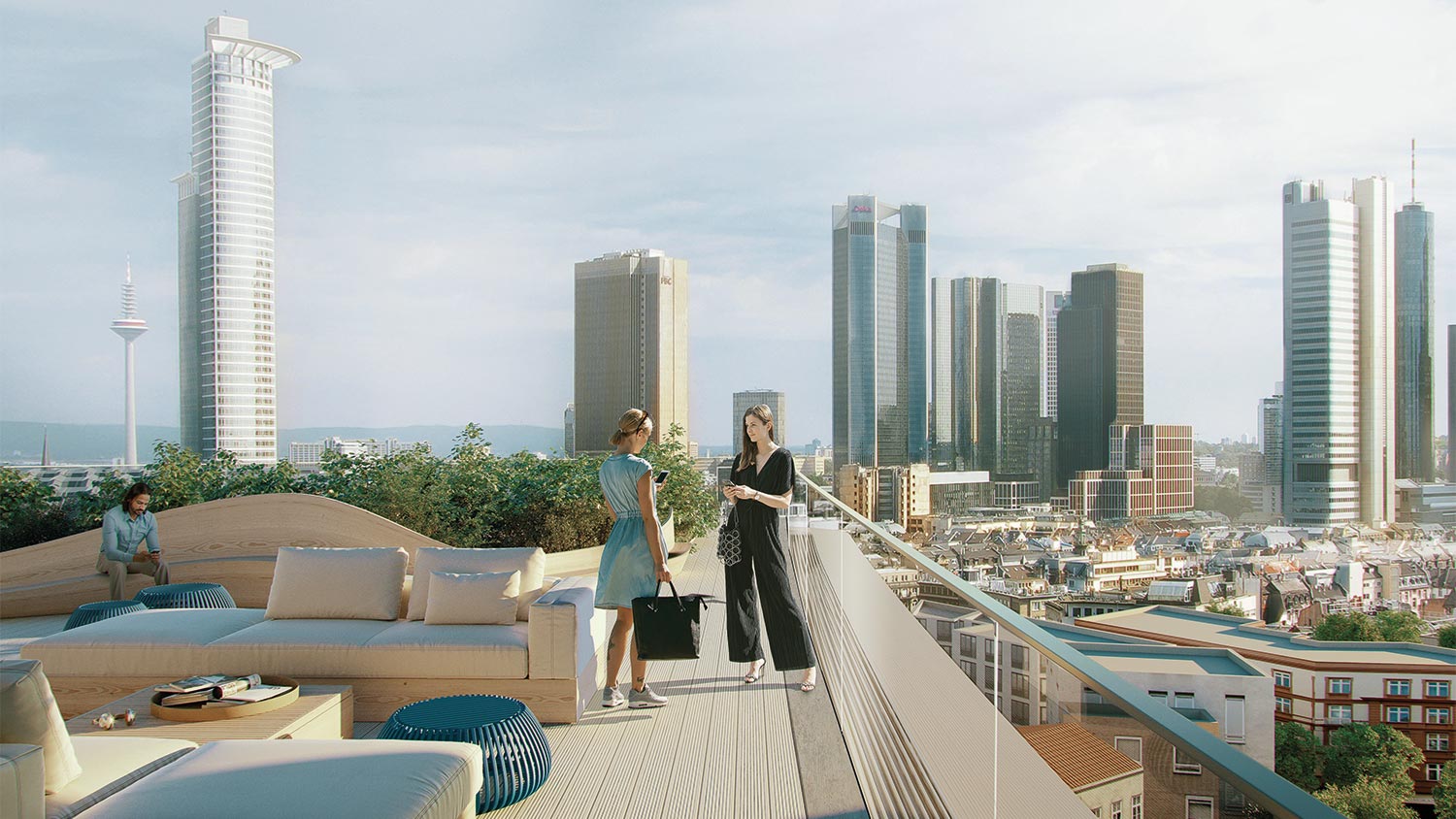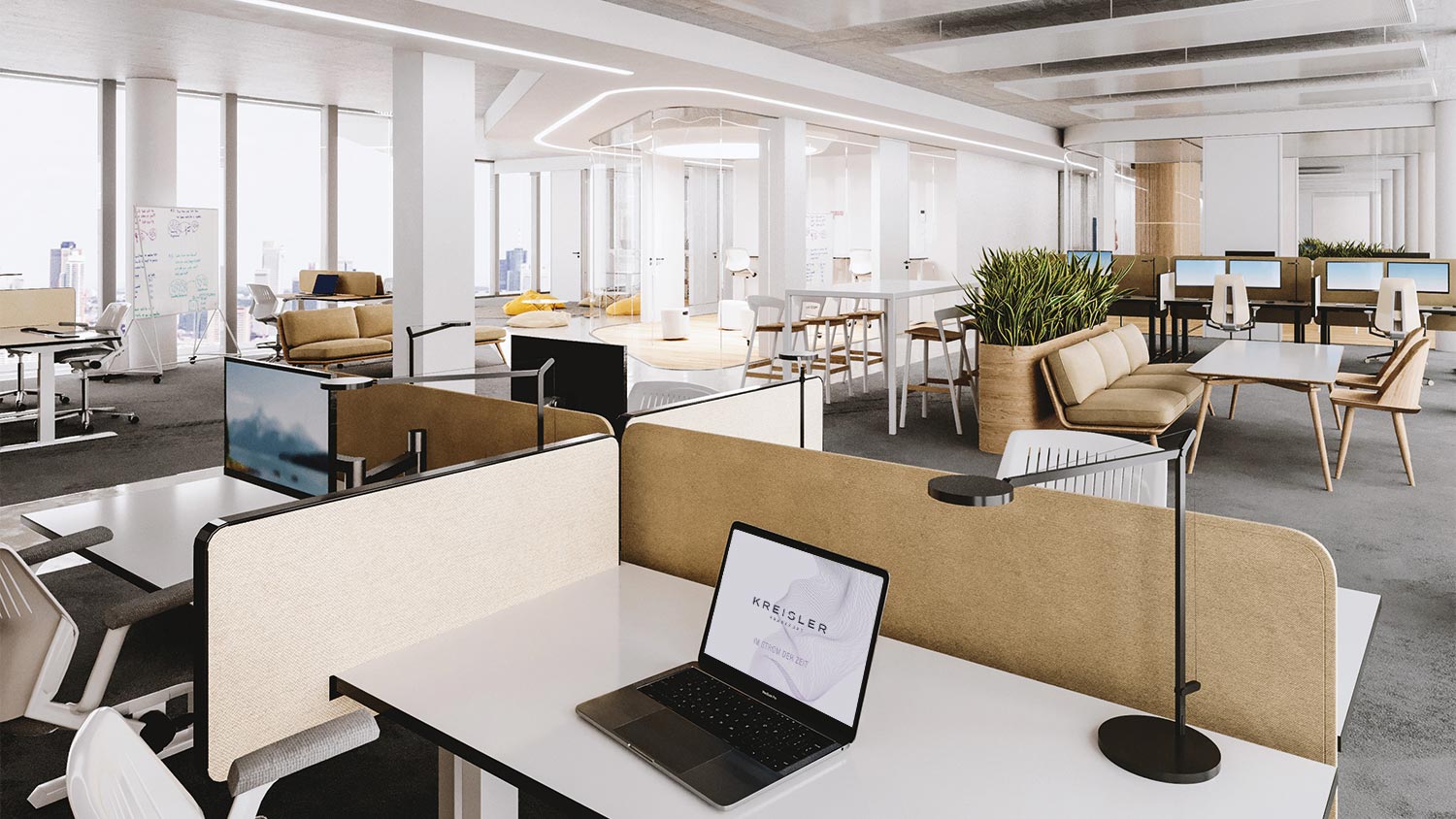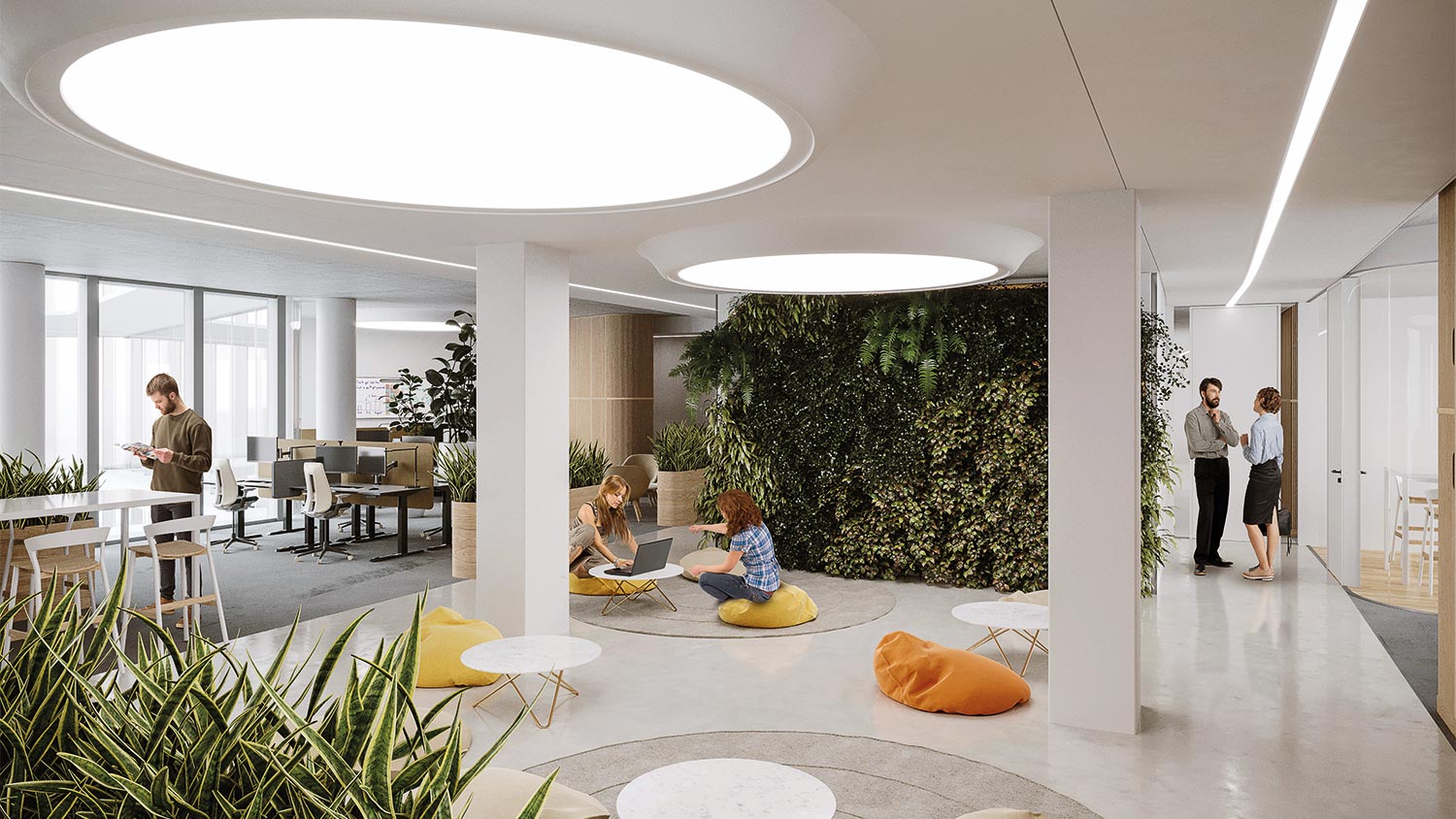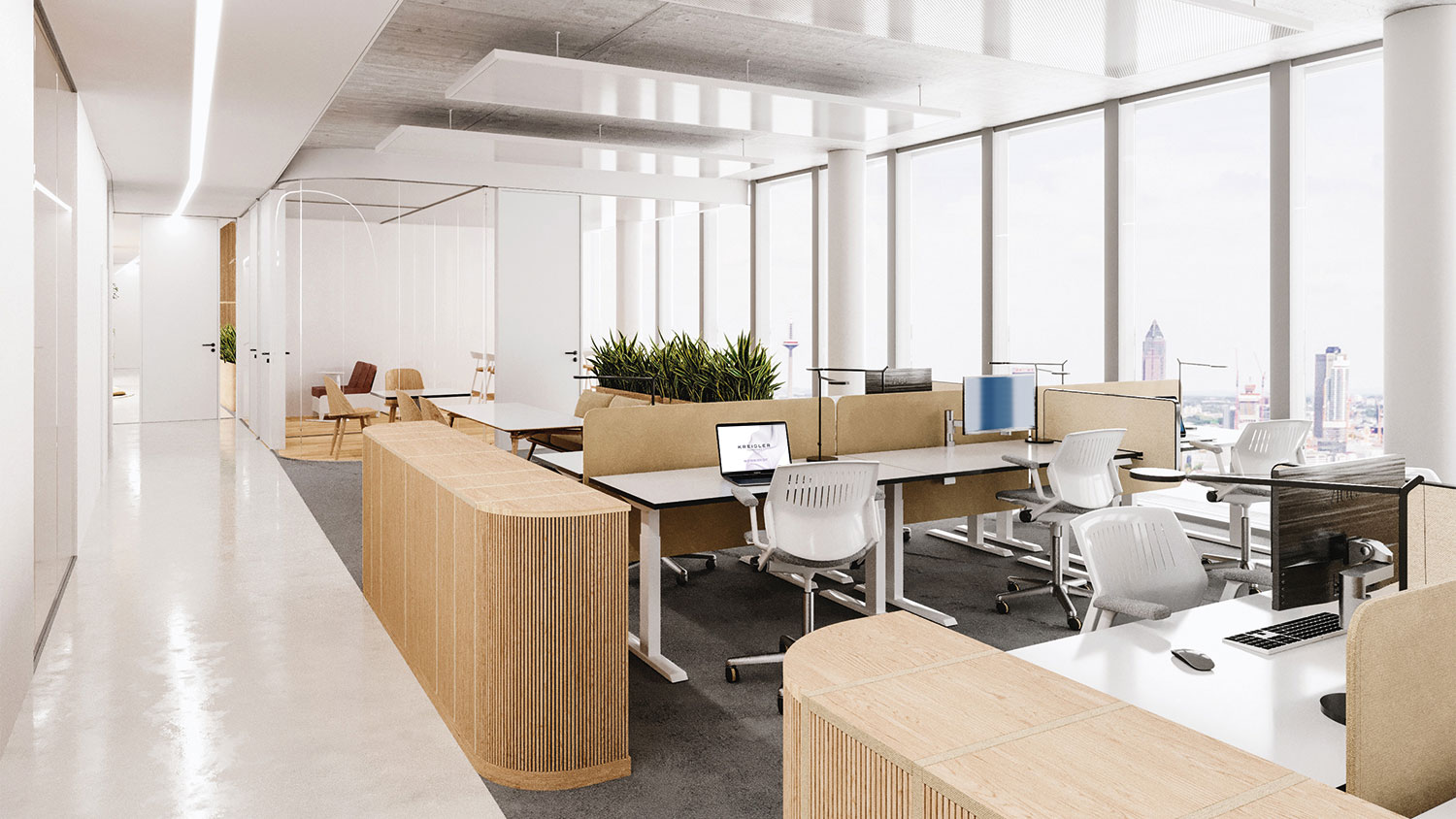 Daily


DELIGHTS
One thing is essential to any good office: coffee corners. And KREISLER is no exception. Here, everyone can help themselves to the espresso machines, the boxes of free tea and the fresh fruit baskets – the comfor­table coffee­house furniture makes shorter or longer breaks all the more enjoyable.
The lounges with their moveable furniture also serve as additional meeting areas.
Outdoor

OFFICE
On the one hand, the lands­caped roof terraces foster the green office culture with its attractive open-air works­paces. On the other hand, the collective culti­vation of herbs and vegetables enhances team cohesion. The outside areas at KREISLER are of course fully electrified and equipped with wireless LAN. Shading elements, as part of the building design, further emphasise the high quality of the KREISLER property.